Good god, really? You actually want to know about me? Ok, here we go: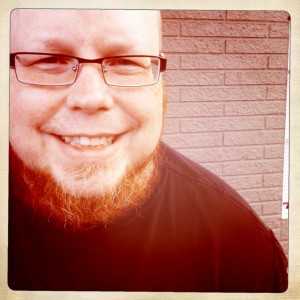 I am a native Texan, and a long-time Austinite
I make music by any means necessary
I'm married to a marvelous, crafty woman
I like baseball, Dr. Pepper, chocolate icebox pie, and Ford cars
I graduated from the University of Texas a long, long time ago
I'm a geek, but I'm well-groomed
I'm a fan of good scotch, but sometimes I like a nice, cold beer
I'm a Scorpio who was born in the Year of the Dog, if you care about such things
I like to know how to say "You're Welcome" in other languages
I'm not a very good Scrabble player, but I rock at trivia games
There's more to me than these few bullet points, of course. But you have to get to know me to find out. I'm coy that way.